Dietrich's + Colling-Statik = DC-Calcs

DC-Calcs is a joint project of Dietrich's Software AG and the engineering firm François Colling. What connects the two is the love of timber construction and securing its future.
The software can also be used by a non-structural engineer - DC-Calcs is specifically designed for it.
DC-Calcs was initiated and funded as a project by Timber Construction Europe (TCE) and its host associations. The office of Prof. Dr. F. Colling, head of the chair for timber construction at the Augsburg University of Applied Sciences, and Dietrich's AG were entrusted with the implementation.
"Wood construction companies should be better served with computerized building assessment software for the industry."
so Hans Rupli, Chairman of the Technical Commission of the European Association of Timber Construction. Since the end of 2008, the TCE (formerly EVH) has been supporting the development and introduction of the DC-Calcs, the design program for wooden structures according to Eurocode 5, which will be implemented in various steps and approaches in individual European countries from 2009.
The calculation software for wood construction DC-Calcs was available in a first version from the beginning of 2009 and was expanded in the course of the year to the full scope of the project. Thus, DC-Calcs was on the market in time for the concrete implementation of Eurocode 5 (DIN EN 1995 "Timber Structures"). In December 2008, the International Wood Construction Forum in Garmisch-Partenkirchen offered interested visitors the opportunity to convince themselves at the information stand of Dietrich's of the efficiency offered by the new "association calculation".
Since then, performance has steadily increased with each update and optional modules additionally increase productivity as required.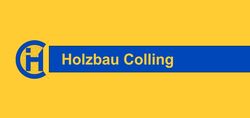 François Colling
Engineering firm for wood construction
The engineering firm Colling is the guarantor for the correctness of the calculations in the DC-Calcs. Prof. Dr. François Colling is the author of many standard works and, just like Dietrich's, has dedicated himself to wood construction since 1982. He and his colleagues contribute the know-how behind the programming in the DC-Calcs software.
"We were happy to meet the challenge of helping to develop a calculation software that would allow carpenters to do verifiable static calculations. With Dietrich's Software AG, which offers corresponding resources in software development as well as support, we had the best option for the project "wood construction statics". Over the last few years it has become clear that this decision was the right one - for me and for the industry".