Dietrich's V22
The New Release is about to be launched!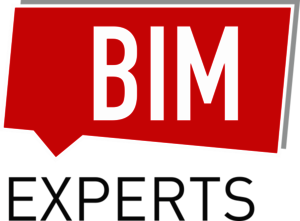 Here we would like to give you a first overview on the highlights of the new Dietrich's Version 22.
Wood construction has become more modern than ever! With the new Version 22 we have taken this trend and its further increasing requirements into account. Dietrich's technologies provide you with the optimal digital tools for a continuous CAD/CAM value-added process in the timber construction.
Planning – Constructing – Dimensioning – Manufacturing. Dietrich's!
What can you expect?
Planning / Constructing
processing point clouds in the system: If you are planning in existing structures, implement the existing structures into the planning.
basic views: For different purposes different views onto a story are required. This function is now directly and straightforwardly available within the building.
plan management: With the new dialogs you will always be able to keep an overview even with extensive plans and in complex buildings.
new functions: which enable copying of components in the roof carrying structure
logic blocks: optimization when making changes and reading in again and recalculating
Manufacturing
assembly sequence: Organization of the building up to the last step, assembly sequence already set during the design phase, with optimal preparation for load planning, which is now also available in the 3D Web-Viewer.
Digital Communication
3D Web-Viewer: Expanding the services by the D-Cloud service for the secure sharing of your HTML- files. Supporting the viewer for markings of the structural components by self-generated QR-codes.
new import/export interfaces for STEP and IGES: for optimal collaboration with steel construction programs and transfer to the executing steel construction company
surface objects from IFC, SAT, STEP, IGES: perfect illustration, especially for TGA (technical building equipment)
Ergonomics
simply virtual: With the remote mode, Dietrich's creates the technical requirements for virtualizing future-proof CAD-based working from home workstations.
permanent dialogs / palette dialogs: Optimal setup of your computer screen and immediate availability of information and functions by means of new dialog technologies.
faster system: new do/undo processes up to 10 times faster
even better structures: Intelligent building navigation with element/package structures and mass/volume information provides you at any time with an overview for large projects.
Dimensioning
extensive dimensioning of CLT in the manufacturers' versions by Lignotrend, ZÜBLIN and Binderholz
update of the building component dimensioning for connection systems by the manufacturers Pitzl, Knapp and GH
optimizing of the result protocol and of verification documents